Wine Tours Long Island
We have the best Long Island wine-tasting experience at your fingertips! If you want to make a plan with your friends or family that gives you a lot of fun during an entire day or weekend, don't think anymore and book a wine tour with us. Long Island is a famous wine region where you find premium wineries and vineyards with awarding-winning wine and beautiful scenery that offers spectacular views of the natural landscapes. Live an absolutely wonderful day outside the bustling city and taste your favorite wines. We have a wide variety of tour packages and special prices for any group, so tell us your travel needs, and we will help you find a suitable option and the right vehicle for you and your guests. You will have a perfect day with our wine tours in Long Island, NY.
Our stunning fleet of party buses and limousines for wine tours
We want you to have an amazing time on our Long Island wine tours. For this reason, we have a large selection of luxurious limousines, party buses, and other car options. Our services include transportation, so don't worry and better check our website to learn more about our vehicles and choose the perfect one for you. From stretch and Hummer limos for a small bachelorette group to huge coach and party buses for larger groups, we assure you that our fleet has high features to meet all your needs and expectations. On the road, you will have a fun and pleasant ride thanks to the modern amenities of our vehicles like comfortable leather seating, wet bar areas, built-in coolers, a powerful stereo system with adapters for MP3/iPod/Mobile, Phones, HDTVs, elegant wood flooring and dancing poles, window tinting, air conditioning, and more. Contact us and book a wine tour in Long Island with us today.
With our wine-tasting tours, you will have the most fun and fewer worries about arriving at your destination safely or the lost time searching routes and parking spaces. We have friendly and professional chauffeurs with many years of experience driving in New York. Just let us know your pickup location, and your designated driver will handle each detail during your trip for you are relaxed and stress-free. We provide top-notch transportation services so that large and smaller groups can have an enjoyable ride and a great day. If you haven't organized the itinerary for your wine tour, get in touch with our travel agents and ask for our guide about our LI Vineyard Tours, with great recommendations of local vineyards, wineries, and other activities in Long Island.
20 passenger limo
20 passenger limo
20 passenger limo
Long Island Wine Tours to celebrate any event
If you are preparing an event, a good plan to do with your family, buddies, or co-workers is to live the Long Island Wine tasting experience. No matter the occasion, a wine tour is perfect for a bachelorette party, birthday, anniversary, field trip, or even a corporate event. The best part is that we have personalized service, so you can select your preferred Long Island vineyards and wineries to do wine tastings, create your itinerary and tell us which wine shops and farm stands you would like to visit. Further, you will accompany a tour guide during the trip to explain more about the Long Island wine country, the wine production, and other interesting curiosities about your favorite wines. We invite you to have the best time with a guided tour of the most popular Long Island wineries and vineyards.
For wine enthusiasts, the North Fork of Long Island is a destination you can't lose! This place is home to famous wineries and vineyards with a great selection of wines, amazing landscapes, Wolffer Estate, and a vibrant environment. For example, we suggest you a few, such as Old Field vineyard, Laurel Lake Vineyards, and Pellegrini Vineyards. Besides, some Long Island wineries offer picnic spaces if you bring your own food or boxed lunches, restaurants, wine shops, live music, and spaces to celebrate events like weddings or other kinds of meetings. If you are looking for the best winery tour in Long Island, don't hesitate more and book with us. Our service includes tasting fees, luxury transportation, an experienced designated driver, a tour guide, and more. Ask for our special offers for potential clients.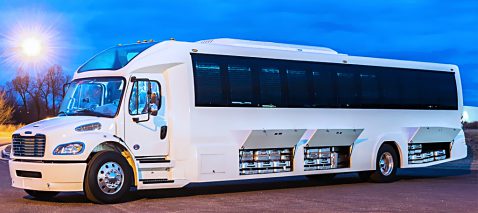 45 passenger limo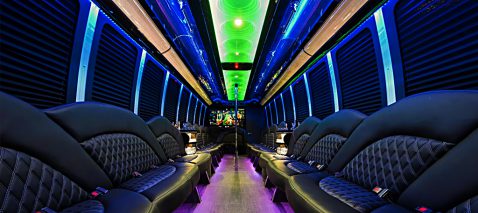 45 passenger limo
45 passenger limo