Wine Tour New York
There is nothing better than sharing with your family and friends in our NY Wine Tours! If you are tired of the noise and disorder of the city, you must know about our wine-tasting experience. Travel through the most famous vineyards and wineries of the New York wine country and enjoy the beautiful landscapes that offer nature accompanied by a delicious glass of wine. Whether Long Island, Finger Lakes, or Hudson Valley, you can choose your preferred destination. We will take you style in our luxury limousines or party buses equipped with the highest features for you to have an enjoyable experience on the road. Get in touch with us and request more information about our special packages, vehicles, and pricing in New York State.
Celebrate any special event with our NY Wine Tours
Stop looking for a fun tour in New York State! If you are preparing a birthday, bachelor or bachelorette party, corporate event, couple date, anniversary, or field trip, we recommend you take a wine tour. New York is a well-known place between experts and wine lovers for recognized wine regions like the North Fork of Long Island, Finger Lakes, and Hudson River, where you can enjoy vibrant a beautiful scenery, perfect for breathing fresh air and learning more about the remarkable wine community. So that if you are thinking take a private tour, we have great options and special packages for any group size and budget. Further, with our top-notch transportation services, you will travel safely, comfortably, and hassle-free thanks to a designated driver, who will take care of you and your group.
With our customized service, you can take control of your itinerary, locations, and details of your wine tour in New York State. Our wine-tasting experience is ideal for having unforgettable moments with your group because we adjust to your travel needs, and with our wine tours, you choose the time and location of Pick up and drop off, the stops to visit a wine shop or restaurants, and farm stands, and a suitable vehicle for your guests. Just tell us your requirements, and we will make each one of your wishes possible. Our travel agents are ready to help you with the planning process and advise you about the best wineries, vineyards, and other activities that you can do in New York's wine country. Find and taste your favorite wines in our NY Wine Tours. Request a free quote today and book a wine tour.
60 passenger party bus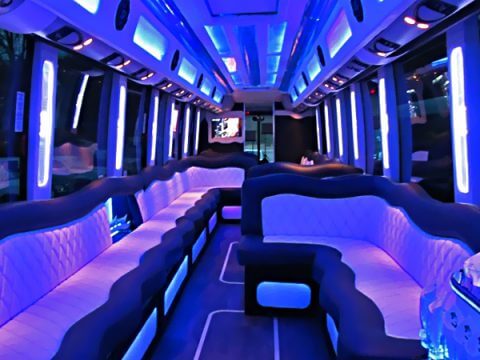 60 passenger party bus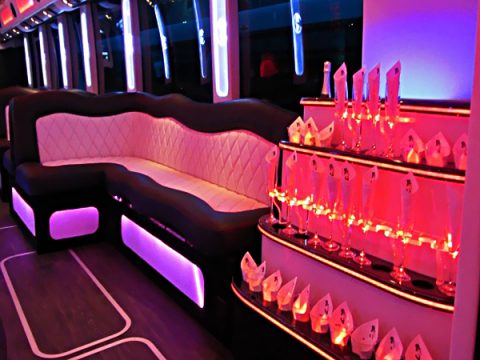 60 passenger party bus
The best wine tours in New York State
Whether you are a sommelier or wine connoisseur or just want to have a wonderful time on a special day, you must do a wine tour in New York. With a short drive outside the city to the North Fork of Long Island, you can visit Duck Walk Vineyards, one of the most popular in the region for its awarding-winning wine, and then go to Seneca Lake to do other activities and contemplate the spectacular views. Also, in Keuka Lake Vineyards in Finger Lakes, you will enjoy the magical natural scenery, the great atmosphere offered by the lake, and an exquisite selection of wines. In the Hudson River wine country, you will have a spectacular experience with the picturesque landscape, the rolling hills of farmland, and impressive mountains and taste a glass of Cabernet Franc in Benmarl Winery. We invite you to explore the best wineries and vineyards in New York and enjoy great wine.
If you prefer, you can take a walking tour of Hell's Kitchen to get to know the local wine shops, bars, and restaurants. This neighborhood is known as an important gastronomic center and for its nightlife, so if you are looking for good food and wine tastings or want to make cooking courses or food tours, you can visit this place. Don't forget that our wine tours in New York include trip-round travel with luxury limousines or party buses, professional drivers, a tour guide, tasting fees, and more. We assure you will have a great wine tasting with your family, friends, or loved ones in New York State.
18 passenger limo
18 passenger limo
18 passenger limo